Just finished work on a great shoot at Seasoned Cookery School. Seasoned is one of the UK's leading cookery schools, specialising in inspirational courses taught by friendly, passionate chefs.
My brief for the day was just to hang out and capture the feel of one of their excellent cookery courses.
This might sound simple, but trying to photograph in a room containing 14 chefs, 3 kitchen assistants, lots of hot pans and sharp knifes, while trying not to get in the way, or be stabbed, burned or scalded, meant a lot of quick foot work and always checking what was going on around me.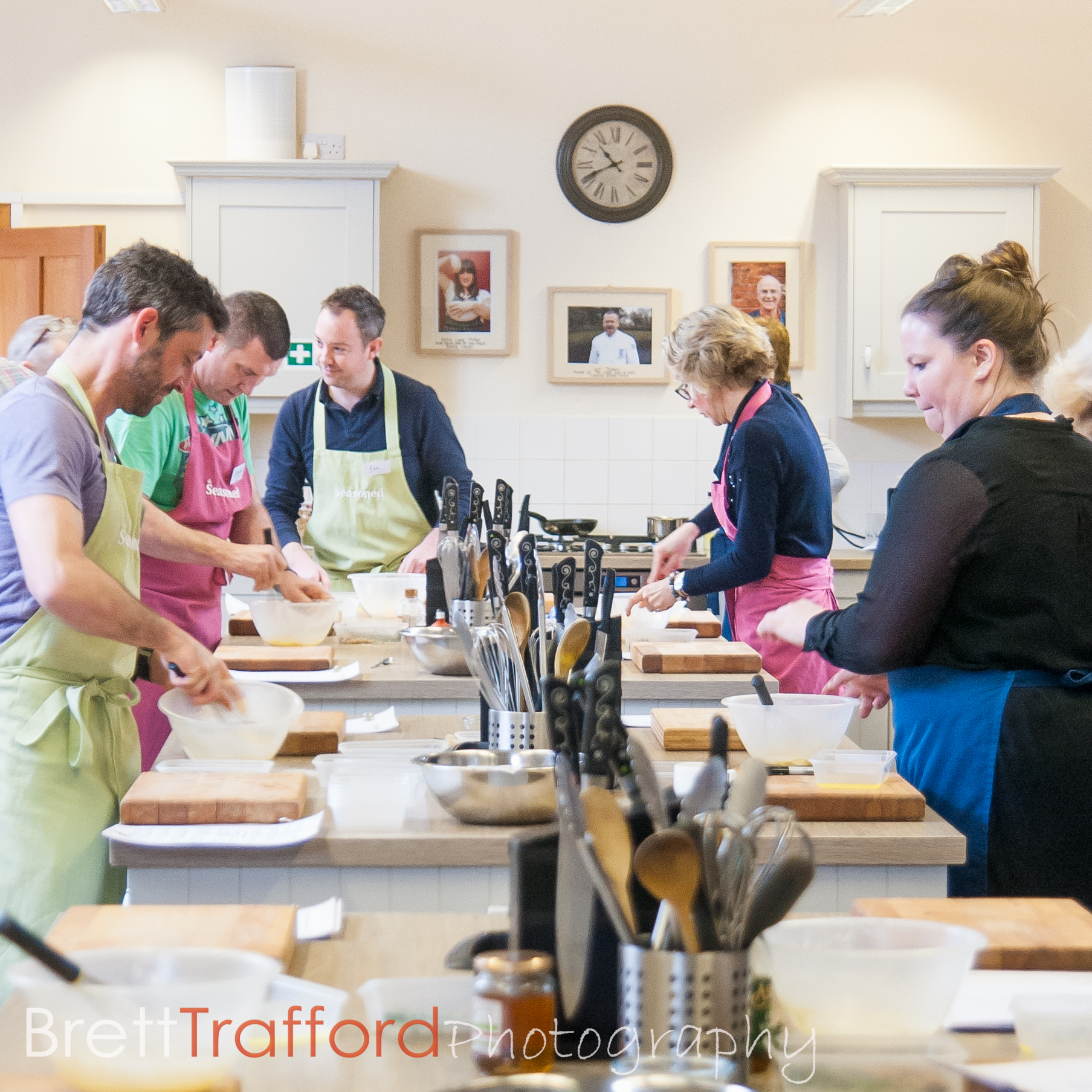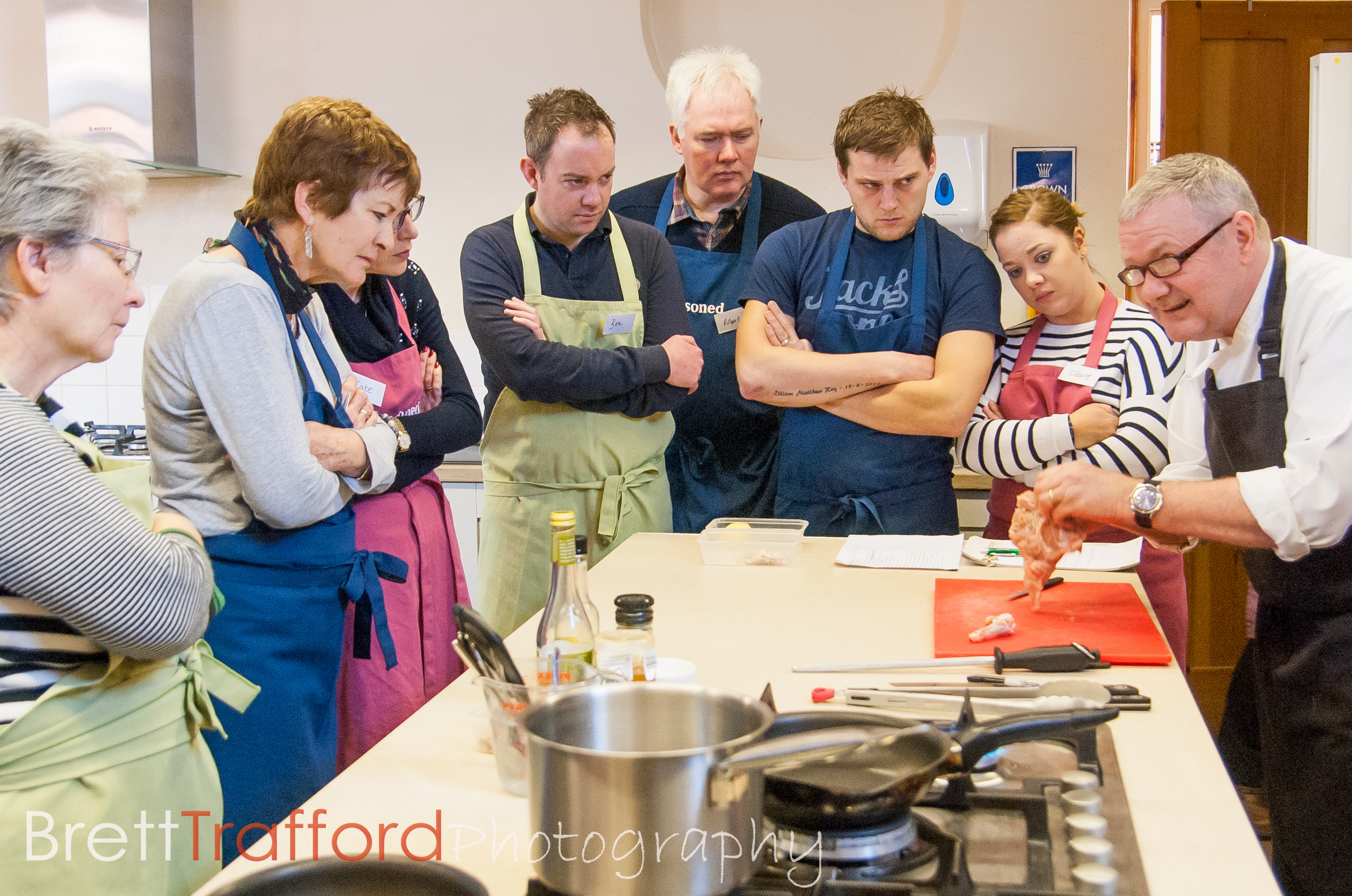 The hardest part for me was trying not to get distracted by what was going on, I love cooking and while picking up tips on a great creme patissiere might be fun, it's not really the reason I'm there for.