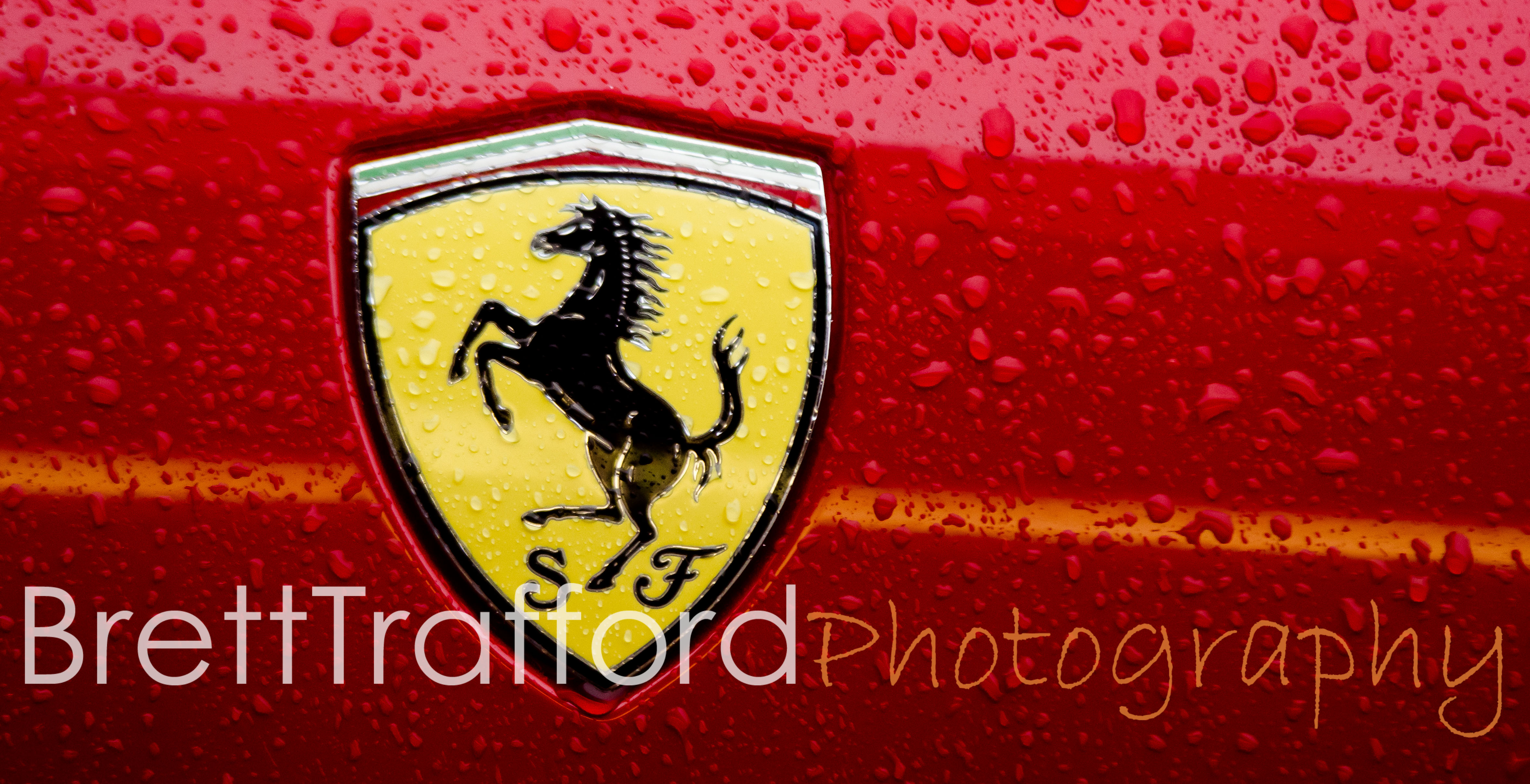 It was a happy accident, not a term often used with the word Ferrari, we were in discussion with a client for another job when he asked if we photographed events. Having spent most of the year photographing events for a number of different organisation our positive answer lead to an offer to photograph an event he had organised for some of his customers.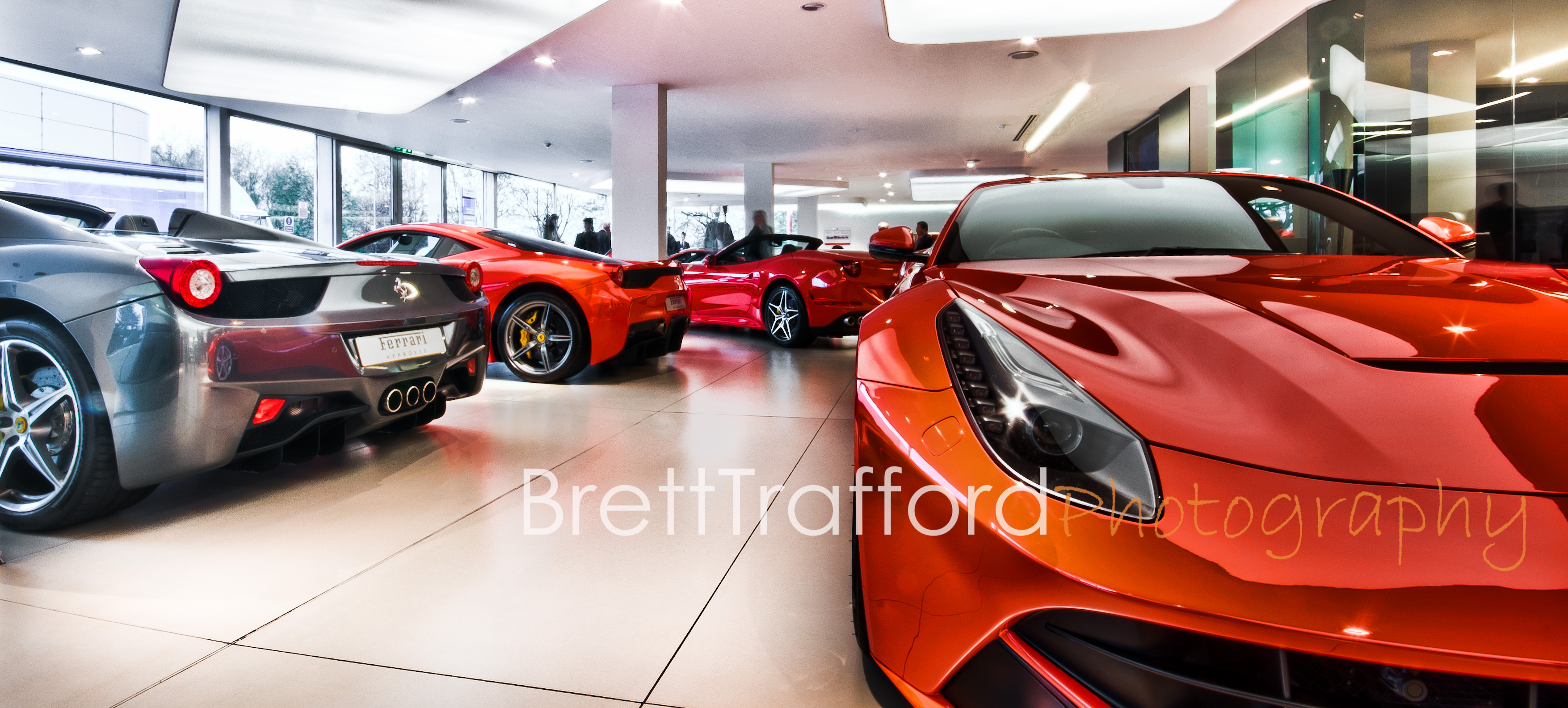 Each year as a thank you to his customers he organises a special event, and this year he had hired the Ferrari garage and 4 drivers to give his guests a day to remember, driving a couple of different Ferrari's.
Our job, was to capture the event. This entailed hanging around in a room filled with gleaming Ferraris and photographing the customer smiling and having fun.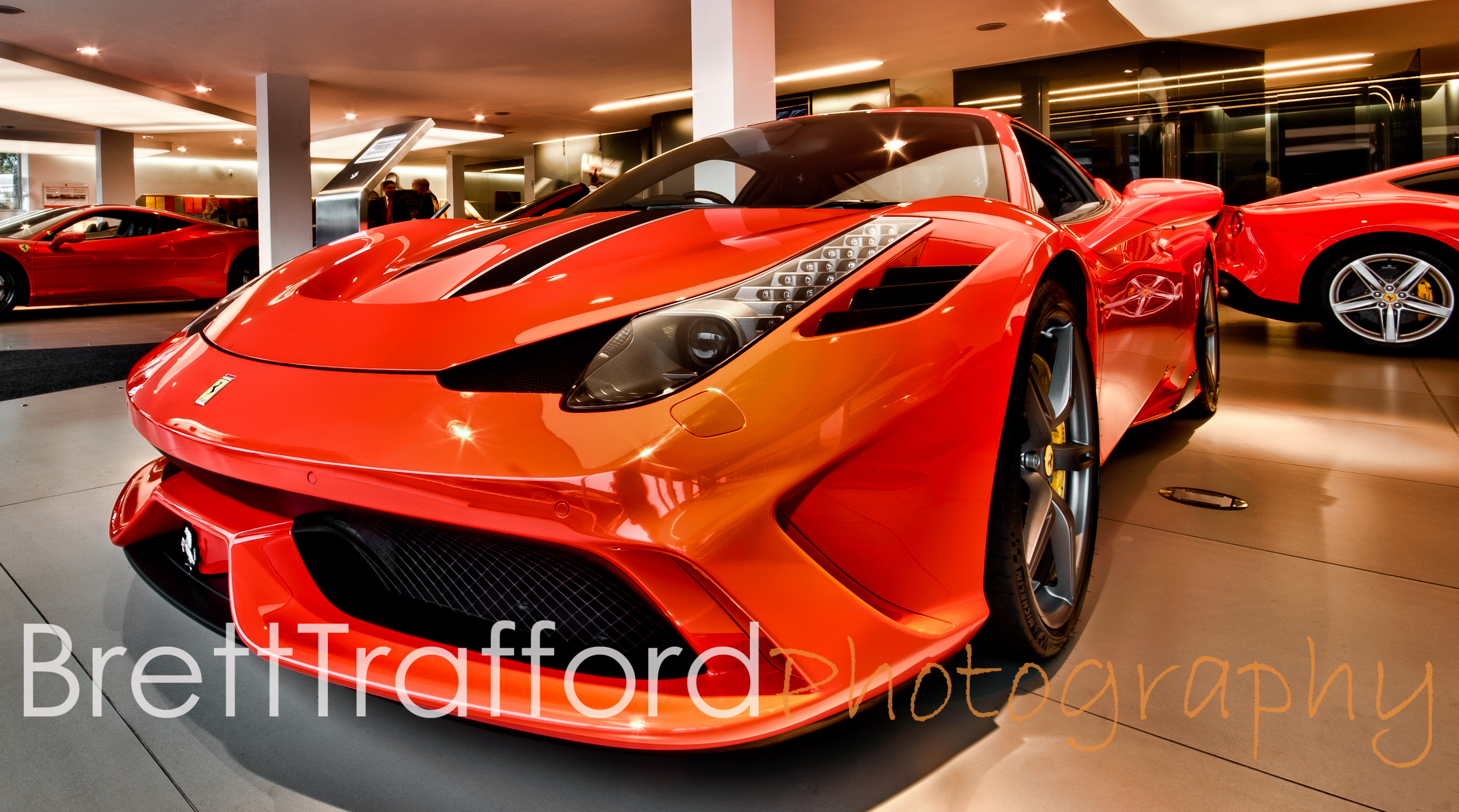 Of all the jobs I've done this year, this must rate as a photographer's dream, first off the cars look fantastic, you could spend a day just on one car, and not get board. Secondly I would think it would be impossible to get out of a Ferrari after driving one for the first time without a massive grin on your face, without exception every customer looked like they had just won the pools as they stepped out of the car, all I had to do was a quick pose and snap the shot.
The only smile bigger than the customers was mine as I photographed smiling faces and gleaming cars.