Why is it at a time when the towns future seems so bright does it turn to singing the blues?
Leek over the past few years has undergone a renascence and the outward signs are there for all to see, lots of new sho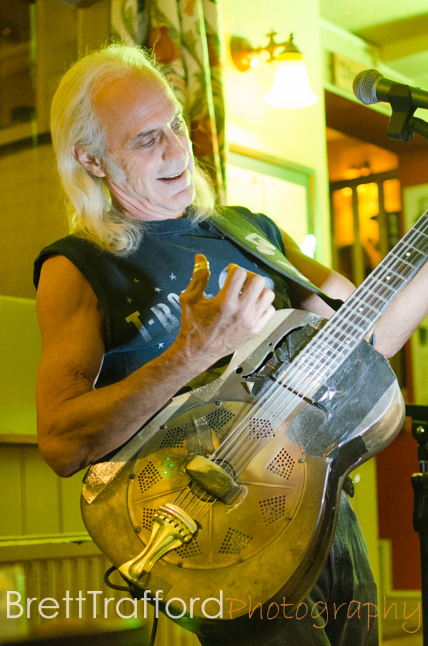 ps and very few empty ones. There are other signs of the success of Leek, lots of events and groups that are thriving and growing bigger each year, and the attention that Leek is attracting from outside the town, from major hotels to national awards, every thing points to a town on the up. So why do I say it's singing the blues.
Well this thought process started last night while I was photographing an international blues legend playing a free gig in a town centre pub.
Now the name Kent Duchaine might not mean much to most people, but think of this, an artist with six albums under his belt, 44 plus tours overseas, honoured by the London Times naming him "one of the five best concerts in the UK." , playing in a pub, for free, in Leek!
Now this is a sign of the deep routed change in Leek and shows that the old adage nothing breeds success better than success is really at work here in the town, because when I asked how come he is playing here I was told that he plays other place so why not Leek.
That is the change in the town, for so many years we have felt over shadowed by our neighbours, Buxton Macclesfield, and Ashbourne, they always seemed to have better shops and more going on. But now visiting those towns only high lights how much we have turn the tables on them, th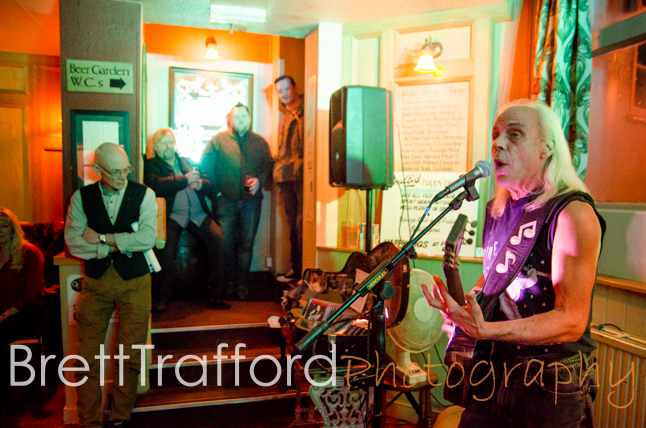 ey now look at us and think what Leek got that we haven't.
What we have is a thriving town spirit, an attitude of 'why not Leek', from Blues festivals and Sunday markets to Food festivals and Country and Western Weekends, Leek is a good place to be, and better yet it is all down to the efforts of the people with very little help from outside.
So Leek singing the blues, with an international legend leading the way, why,  because he has to be some where so why not Leek.